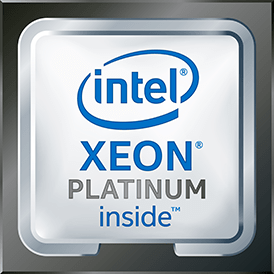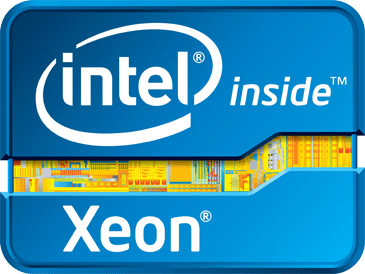 Which to select
It is time to pick the winner. What is the difference between Intel Xeon Platinum 8376H vs Intel Xeon E-2276M? What CPU is more powerful? It is quite easy to determine – look at comparison table. The processor with more cores/ threads and also with higher frequency is the absolute winner!
CPU Cores and Base Frequency
Who will win between Intel Xeon Platinum 8376H vs Intel Xeon E-2276M. The general performance of a CPU can easily be determined based on the number of its cores and the thread count, as well as the base frequency and Turbo frequency. The more GHz and cores a CPU has, the better. Please note that high technical specs require using a powerful cooling system.
Internal Graphics
Some manufacturers complement their CPUs with graphic chips, such a solution being especially popular in laptops. The higher the clock frequency of a GPU is and the bigger its memory, the better. Find a winner - Intel Xeon Platinum 8376H vs Intel Xeon E-2276M.
Hardware codec support
Here we deal with specs that are used by some CPU manufacturers. These numbers are mainly technical and can be neglected for the purpose of the comparison analysis.
Memory & PCIe
These are memory standards supported by CPUs. The higher such standards, the better a CPU's performance is.
Encryption
Data encryption support
Thermal Management
The thermal design power (TDP), sometimes called thermal design point, is the maximum amount of heat generated by a computer chip or component (often a CPU, GPU or system on a chip) that the cooling system in a computer is designed to dissipate under any workload.
VT-x, VT-x EPT, VT-d, vPro
Devices using this processor
You probably know already what devices use CPUs. These can be a desktop or a laptop.
It is the updated version of the Cinebench R15 benchmark. This version provides improved benchmark accuracy at testing of processors. Cinebench R20 is based on Cinema 4 Suite. It is the software used to create 3D forms. The benchmark runs for single-core test procedure without counting of hyperthreading ability.
It is the updated version of Cinebench 11.5. As all new versions, the updated benchmark is based on Cinema 4 Suite software. The latter is used for creation of 3D models and forms. Cinebench R15 is used for single-core processor performance benchmark test. The hyperthreading ability doesn't count.
We use Blender benchmark to trace performance of the central processing unit. Blender is the software for professional rendering and creating of 3D bodies which can also be animated. The testing results show you how fast the unit runs on the implementation of the multi-processing tasks. Here everything works on the principle that the faster rendering for 3D scenes, the better.